- DON'T FORGET:
You can read all about
The Powwow Highway
at
He Read/She Read
tomorrow. You must go there without fail. Send all your friends, your enemies and your casual acquaintances.
- The female breast is a near-perfect creation. I can't think of anything bad to say about them.
- I finished reading "Life of Pi" yesterday. For all you
Twin Peaks
fans out there: "The owls are not what they seem."
- I would rather have sex than eat. Of course, I'm not hungry right now.
- Did I mention how great I think breasts are?
Take care.

PS: Did I mention that you are supposed to visit Keely at
the Un-Mom
immediately
.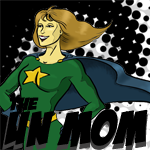 If not sooner.